Club Championship
The club championship was held on Saturday June 17 and Sunday June 18. A wonderful weekend where we crowned our new champions!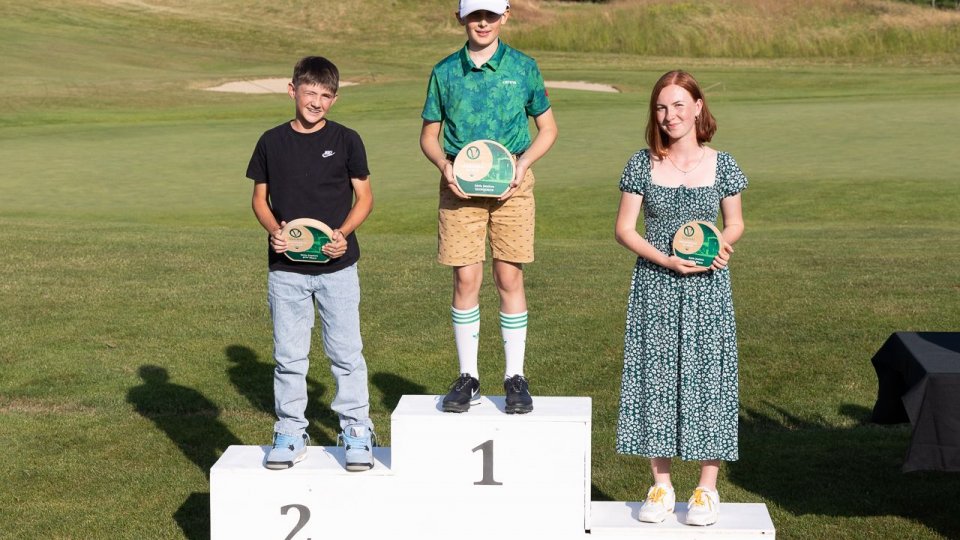 36 holes to get on the podium
More than 90 participants in the Club Championship took to the course on Saturday June 17th, eager to shine and win a trophy!
The course held its own, with thick rough, formidable tall grass and fast greens. The weather was excellent, much to the delight of the competitors.
In the women's 1st series, after a 1-hole playoff, Fabienne Fasel beat Marjorie Chrzanowski. On the men's side, Florian Barras, in the lead from the 1st round with a few strokes to spare, won ahead of a quartet who finished tied for 2nd, 3rd, 4th and 5th place (Raphaël Cottens, Pierrick Frech, Flavio Michoud and Nicolas Becholey).
In the 2nd series, a couple was in the spotlight! Corinne Terrettaz won the women's title, while Pascal Terrettaz won the men's.
In the 50+ Mixed series, after a long journey home on Saturday morning, Luciano De Marco won by several strokes.
Finally, in the junior category, Andersas Kazlauskas, Swiss champion 2022, won and retained his title of junior club champion.
Well done to all participants and long live our champions!
Results Club Championship 2023